Jiangmen Hengsheng Electrical Technology Co., LTD
—Unique products based on technology Unique value for all customers—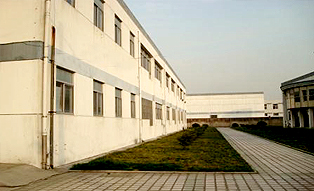 Jiangmen Hengsheng Electrical Technology Co., LTD is located in Jiangmen, Guangdong Province, with criss-crossing highways and inter-city railways, it's very convenient to reach.
With advanced production technology and equipment, our company is specialized in researching & manufacturing the following products:
1. Aluminum base CCL series with high & even higher thermal conductivity.
2. Electrical insulating laminates: FR-4 electrical insulating laminates, dyeing electrical insulating laminates, high strength electrical insulating laminates, laminates with special features; G-10, G-11, CEM-1, CEM-3; base plate and lead drill board. Most of the products mentioned here can be made halogen-free and flameproof, as many clients would require.
3. High heat resisting electrical insulating laminates whose thermal classes are F, Tg 170oC, H, and C, we also manufacture tin stove loading board.
4. High surface wear resisting laminates.
5. Anti-static electrical insulating laminates.
6. Magnetic electrical insulating laminates.
7. CCL ( copper clad laminates): high thermal conductivity CCL, thick substrate CCL.
8. Prepreg series,including traditional FR-4, halogen-free FR-4, G-10, etc.
Thickness of our product is 0.1mm~180mm.
With unique technology advantage in this field, our company is currently a basket of domestic industries in the whole of the models and can produce special specification products that many domestic factories can not produce, which makes us the unique and ideal partner for clients with normal and special needs. Yet we consider all this a start for a bright future that us and our clients both look forward to.
Our company sincerely welcome worldwide clients to contact and consult.