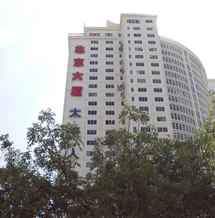 H.F.I¡¯s main business scope includes the export and import of electrical insulation materials, including laminated products, fiberglass sleeving, insulation paper and insulation paperboard, films, insulation tapes, composite materials, mica products, copper clad, etc.
Home >> Contact Us

Add:Room 9B, Beijing Building, A6 Garden, Financial & Trading Zone, Haikou, Hainan,P.R.China 570125
Tel: (86-898)66729565 36667880
Fax: (86-898)66729560
E-mail: sales@sinofuwang.com
Website: www.sinofuwang.com


Please provide the following information so that we can contact you.

*

required.